スポンサーサイト
2012.12.05 Wednesday
 - -
Links!
2012.09.27 Thursday


Hi! Here are some Jugem blogs I like.

http://iwakiyablog.jugem.jp/
http://tvfxq5.jugem.jp/
http://maru-ben.com

http://ruf-mv.jugem.jp/



Renfest part 1
2012.09.19 Wednesday


(Macaron Pixels are from
http://josephine.empty-cage.net/
A very good pixel website!)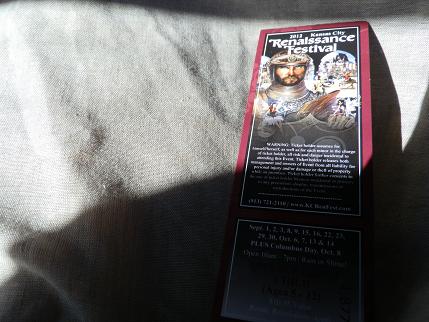 So here it is, a small chunk of pictures from my trip to Renfest. I actually filled up my camera, I literally took
hundreds
of photos.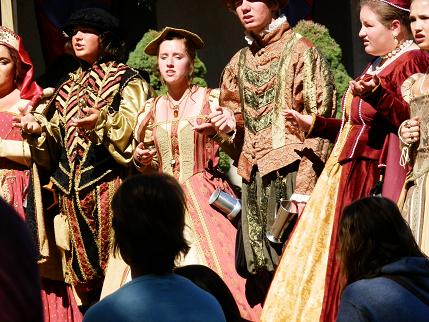 People were dressed up and in character,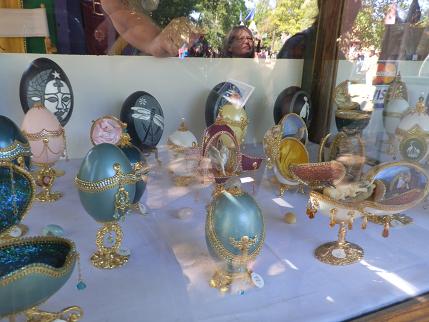 did amazing crafts (those are real eggs!),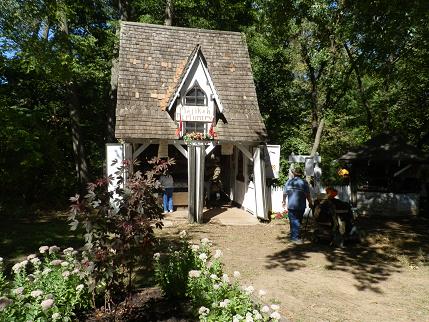 had super cute storefonts,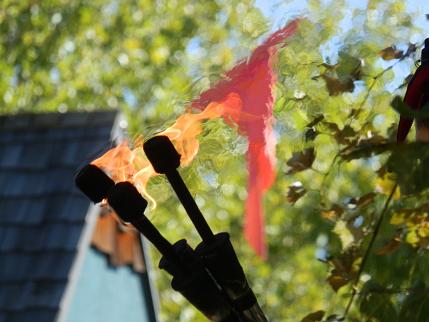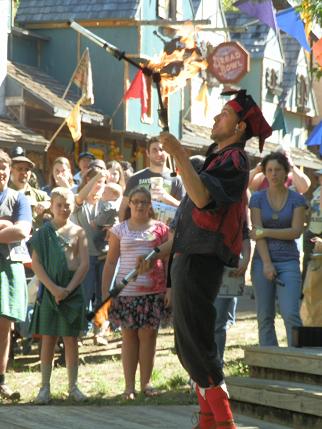 And did amazing performance!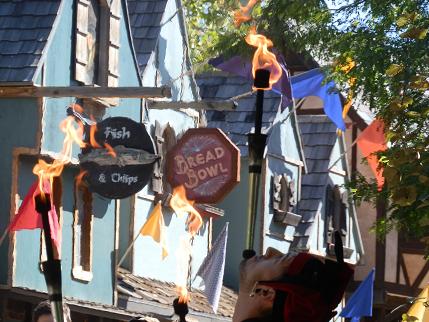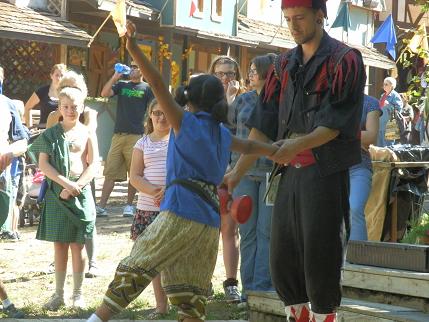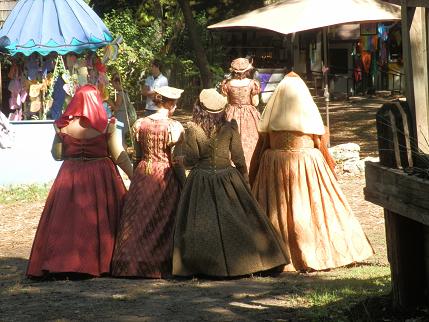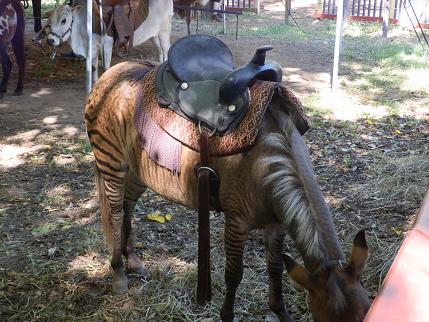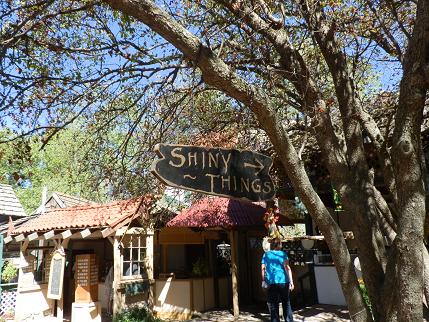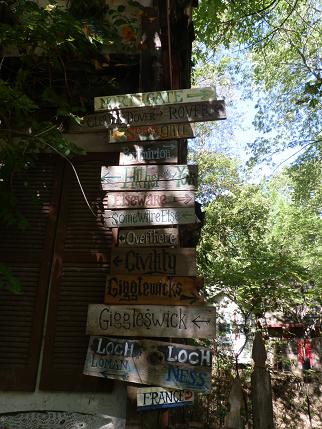 The doses of humor were charming and helped everyone feel much more welcome, me included!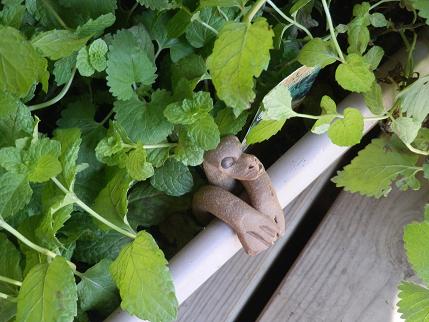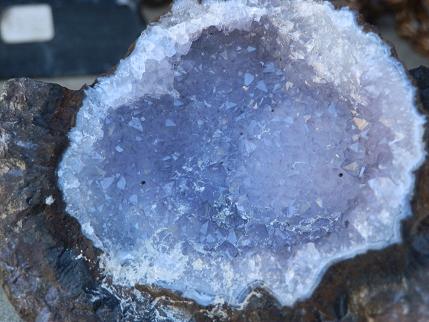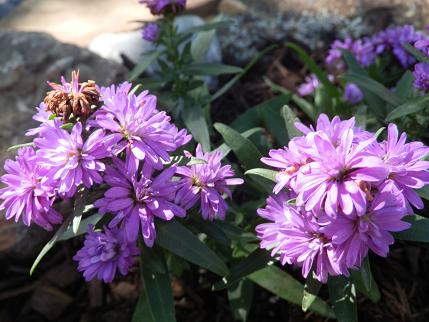 The whole place was beautiful, even in the tiniest areas.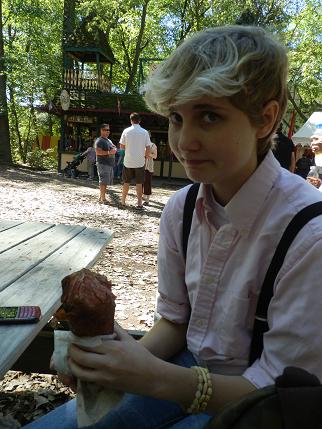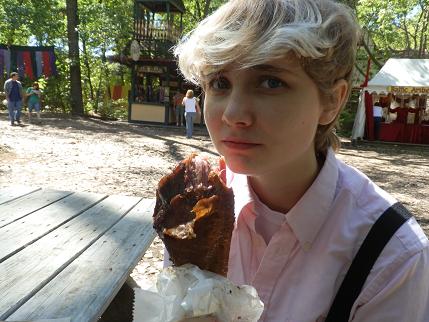 That big meat-stick thing is really popular to eat there.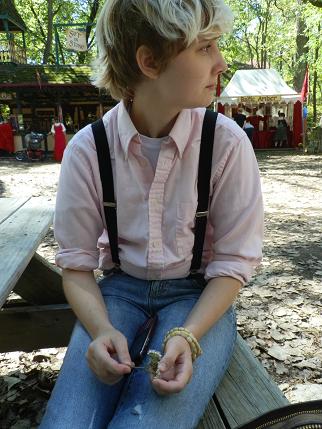 Super lovely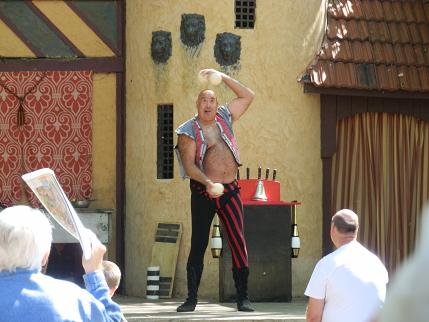 So yeah! It's probably going to be a while until I post the next part, but please don't think I'll forget!



Drawings. Again...
2012.09.17 Monday


School is super stressful....

So I'm really sorry for not updating much!
So here's some stuff I've been drawing.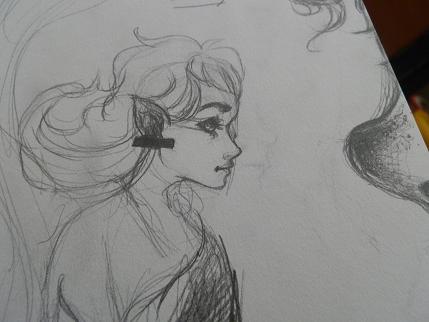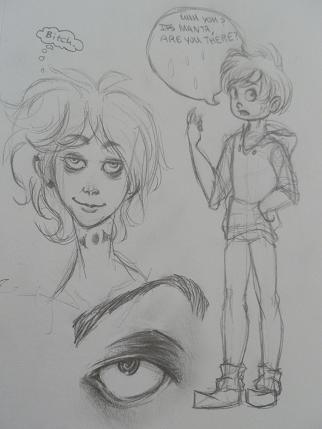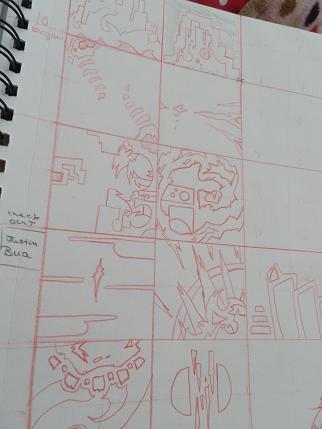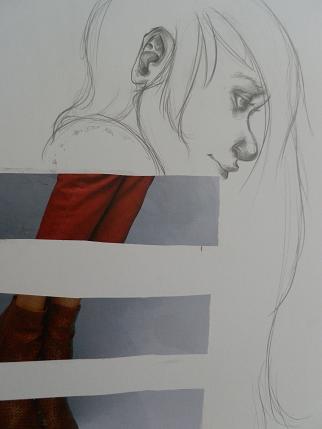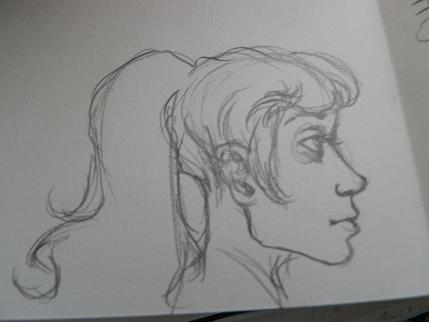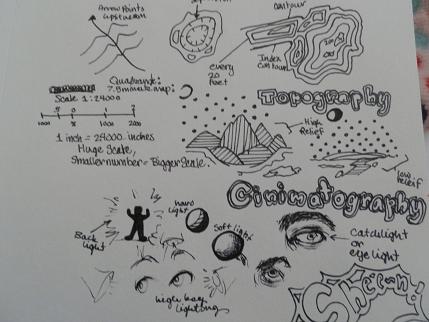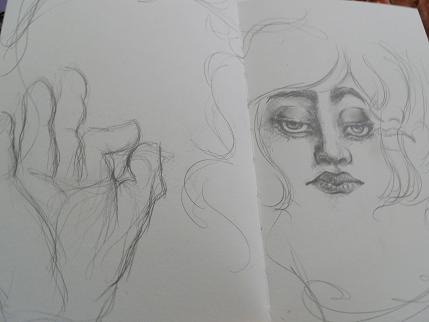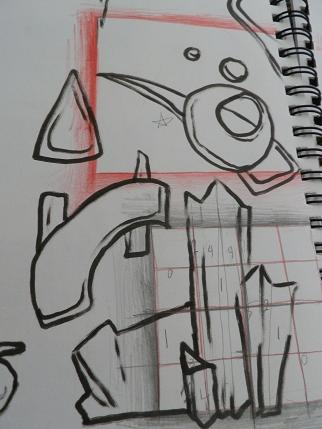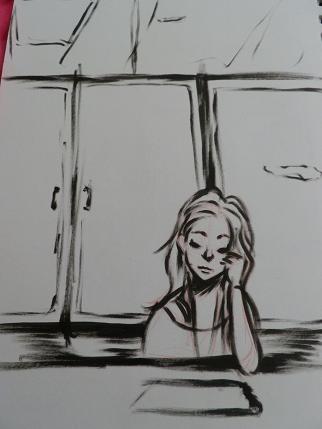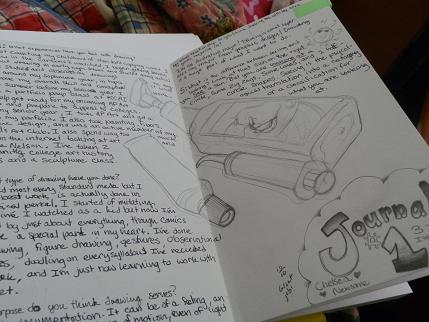 So yeah!


Also I spent my weekend with Emilie, to no one's surprise. She let me do her makeup!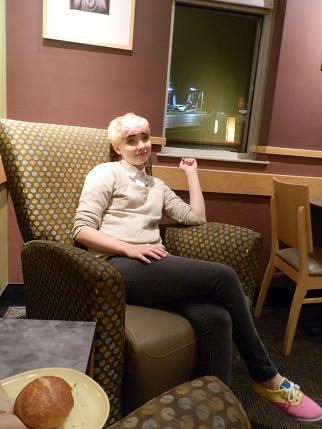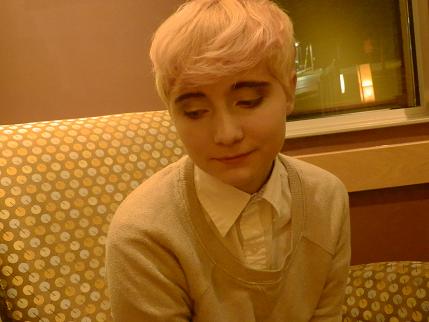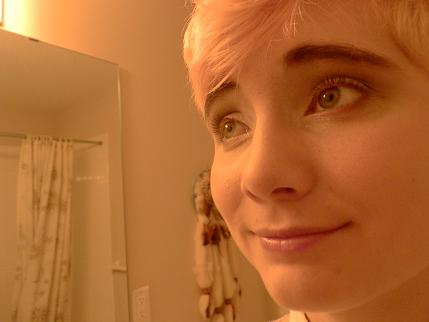 She also made this cute milkshake out of peanut butter.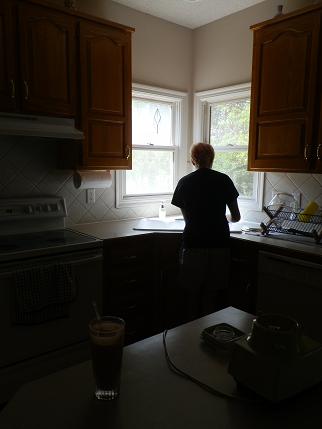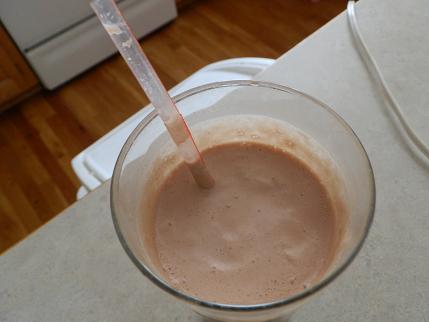 Yeah!


(I promise I'll try to do my big post about Renfest soon!)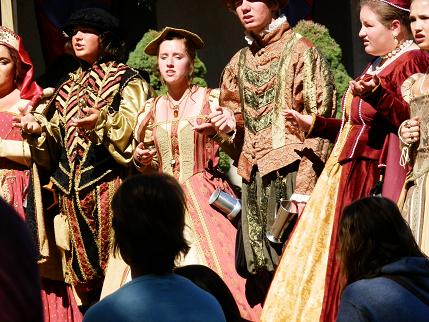 Some more drawings!
2012.09.10 Monday



Hey!

I don't know if you've noticed, but I plan on making the posting of my drawings a regular thing! So yeah, look forward to that. I'm in college studying illustration so it's only logical. Even though it'll be mostly sketchbook drawings, critique is still cool. Just understand it's not meant to be a finished
piece
with lots of thought, but still I have habits and
tendencies
that I need to stop that I begin to grow visually numb to.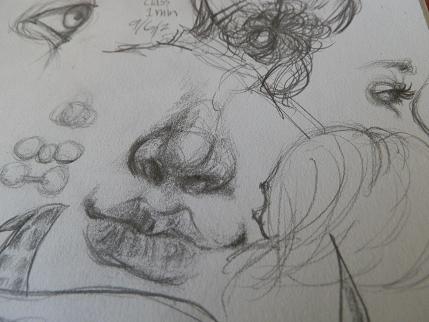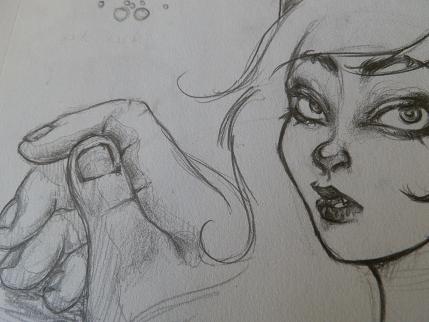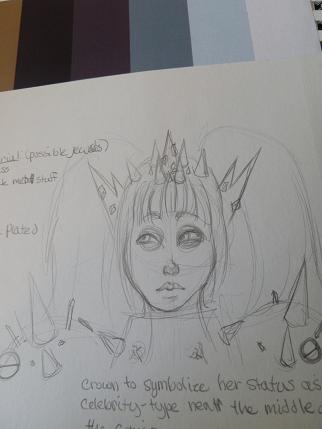 I swear even if it takes me years, I'll have her in a finished comic.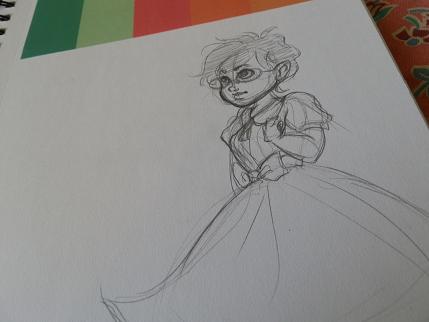 Sometimes I draw Jane in outfits I want to ease the pain of not wearing them.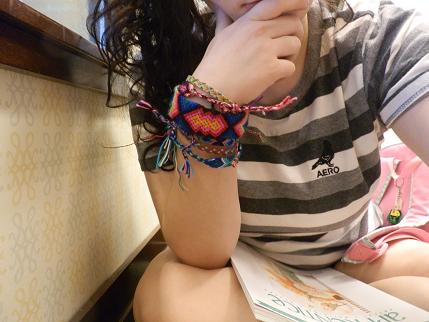 And here's one of me, just because I sure do dig those bracelets.
I have a lot of blog posts I need to make, so if you're expecting an influx of content, you're expecting correctly.


Just some little things....
2012.08.31 Friday


So I guess I'll post some stuff I've made...not really anything special, just a couple doodles and a little craft I've done. But I guess more pretty pictures don't need too much of a reason, right?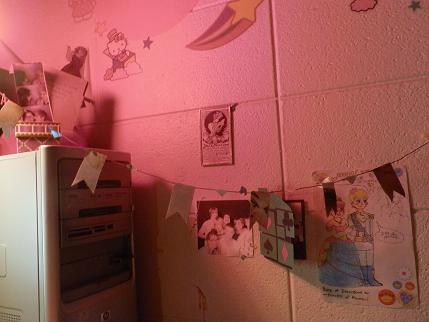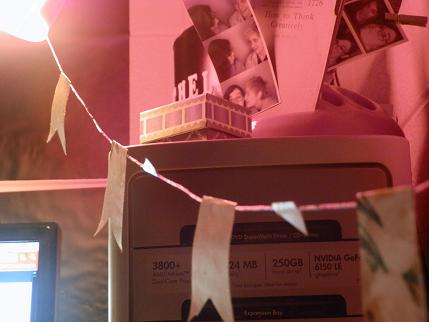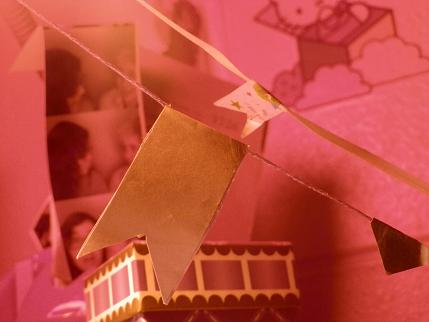 I made a small garland out of a page in my Nylon magazine. It sorta goes well with my much smaller one out of deco tape!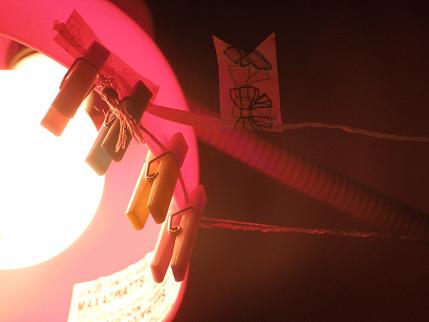 However, my deco tape one just won't stop getting twisted! Oh well....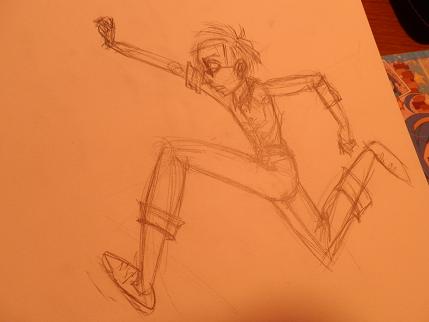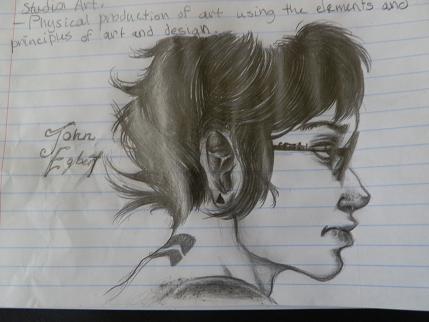 I also drew these silly things. I'll have to get some pictures of my classwork for everyone to see, too! Just to help see my progress over these few years.
oh, and I made a little pixel button:

You could uh, use that whenever for whatever.
So, yeah, bye bye!

cutiessss
2012.08.28 Tuesday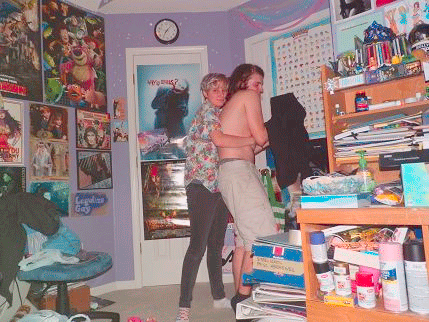 Cookies with babby
2012.08.28 Tuesday

I also helped Emilie make cookies before I had to leave for school!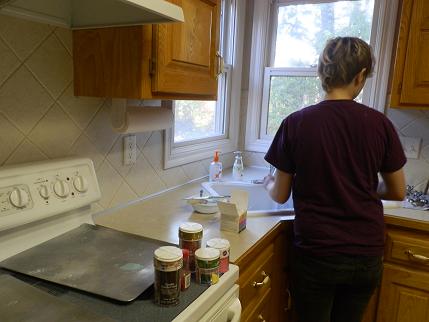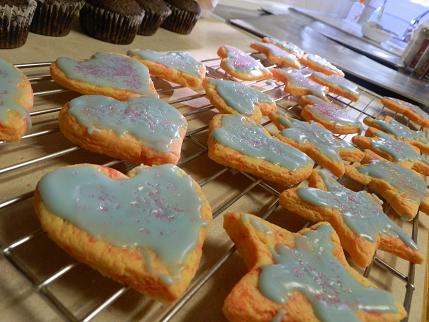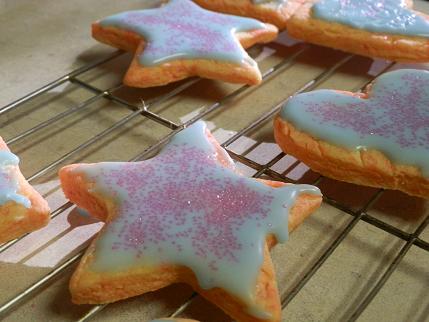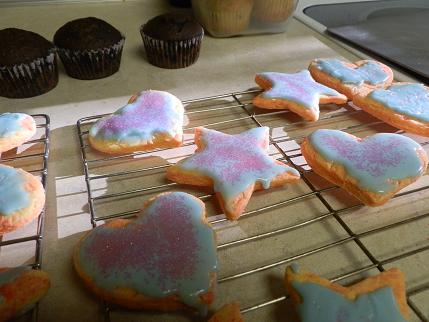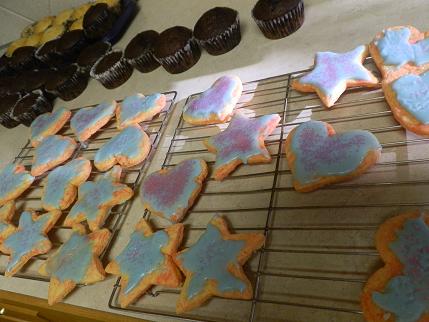 They were cotton candy princess cookies.
They're really good! Aren't they lovely? I guess I should go to bed and stop blogging about my weekend now.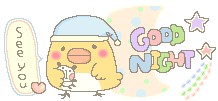 Re-Runs!
2012.08.28 Tuesday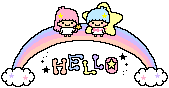 So this weekend I got to go vintage clothes shopping with Emilie and some friends! It was awesome and I got a lot of great fall/winter clothes!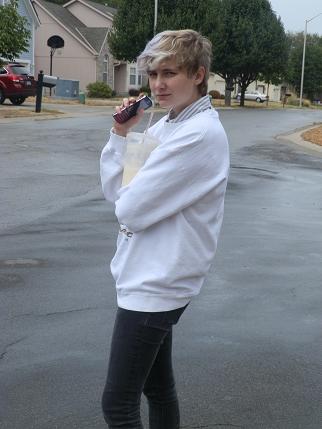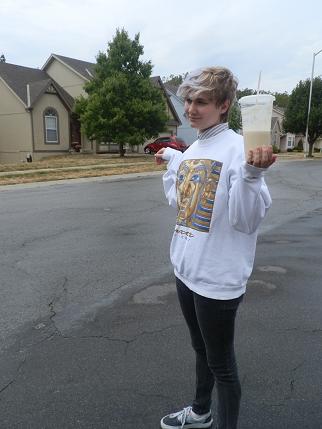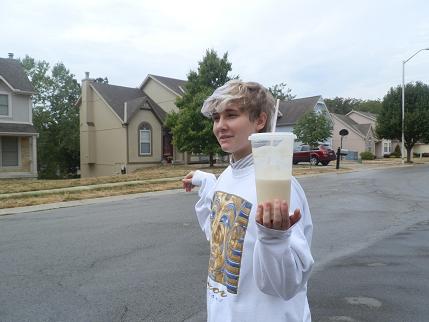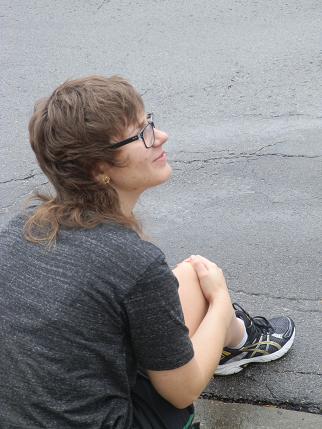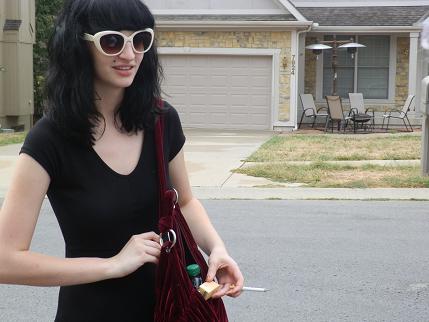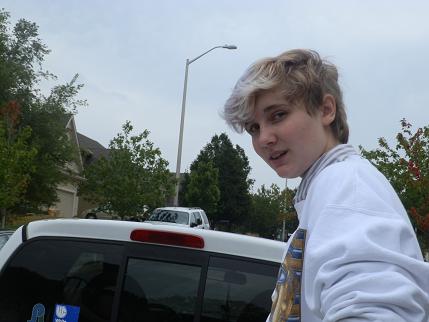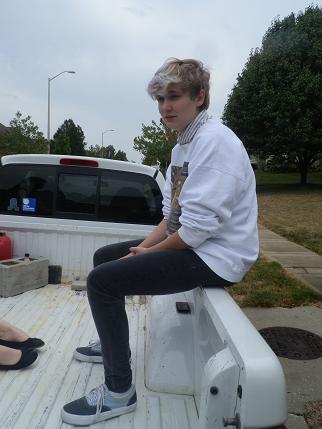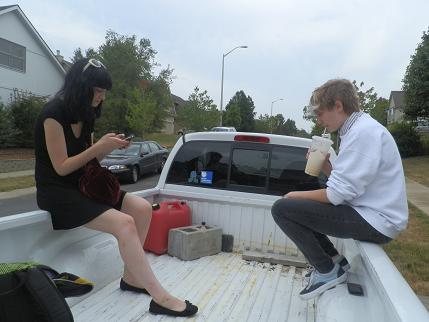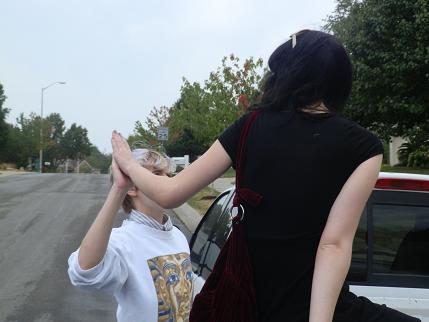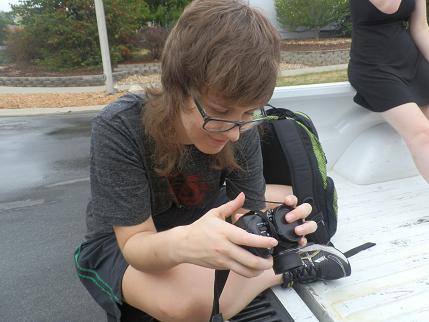 Matty, Skyler, and Emilie of course. We were waiting for Jordan!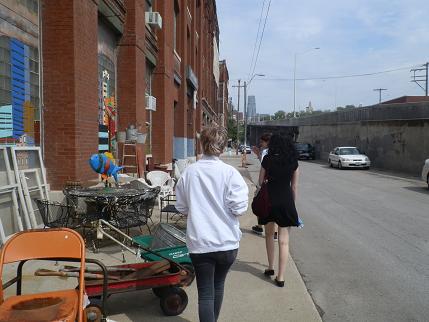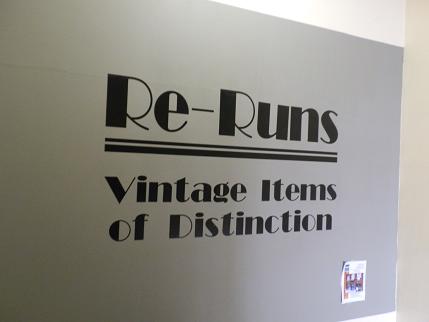 The store was up some stairs in a downtown building.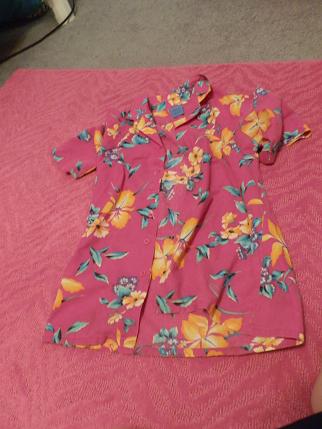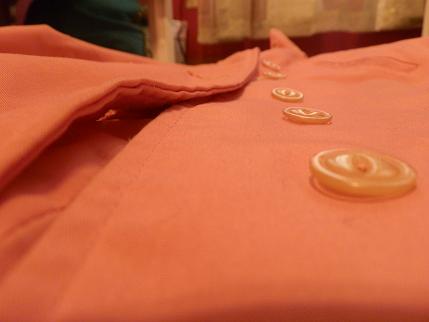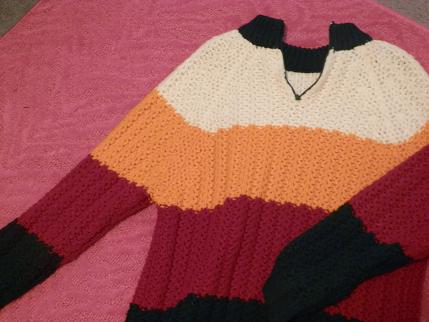 This was some of the things I got...I need to photograph the other things, too...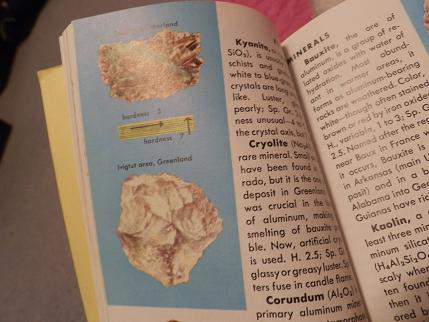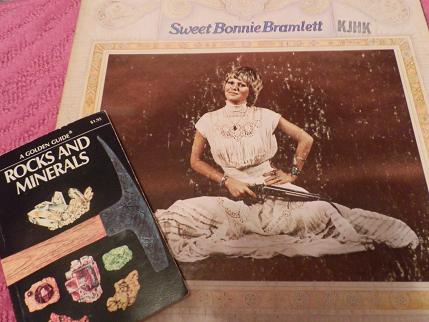 I got this at a shop nearby that we went to afterwards. It had a ton of vintage items, too, I wish I hadn't spent all my money!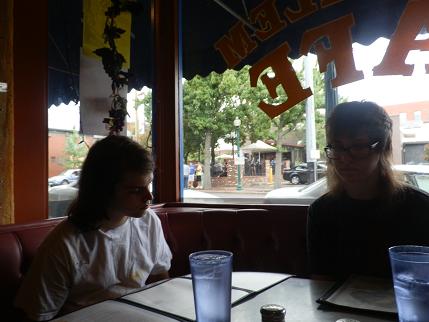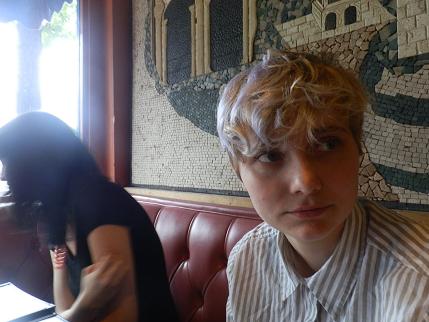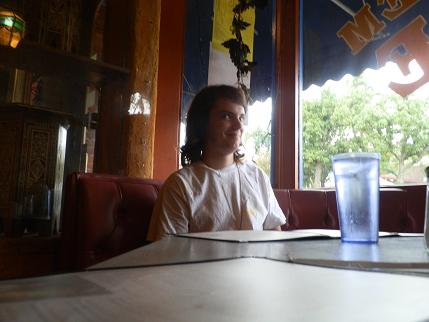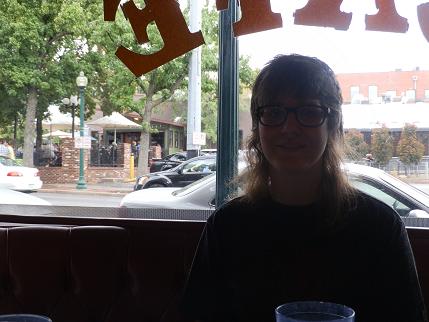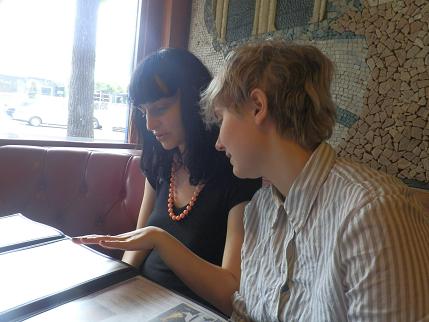 Later we went to eat at this really yummy Greek place!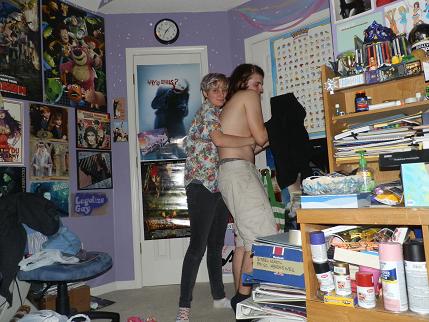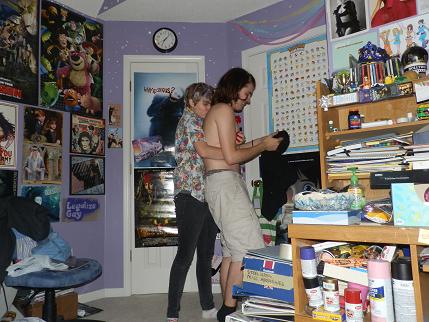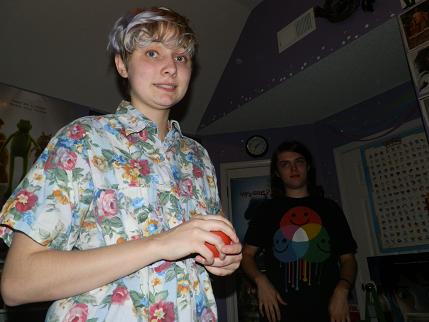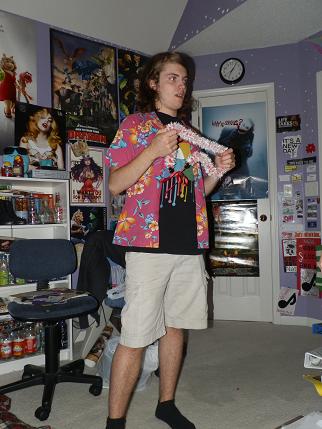 It was a lovely day.
It was nice after spending a whole week an hour away in college! I missed them already, and I miss them now.



My Pinterest!
2012.08.24 Friday

Hi! It completely slipped my mind that I should probably share my pinterest account.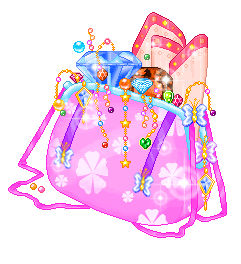 And I spend a LOT of time there.

gif I maaaadddeee
2012.08.24 Friday




I was looking through some pictures and I made this gif.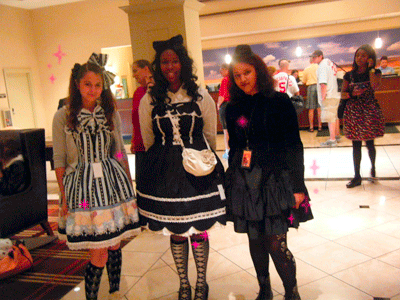 Yeah!